"Banjo Nickaru & Western Scooches Get Us Out Of Fearland #2 album, #2 artist, #5 song with 5 of our songs in top 20 on April 2018 International Folk DJ Radio chart! "
Many Thanks to all folk DJs that are playing our Banjo Nickaru album Get Us Out Of Fearland!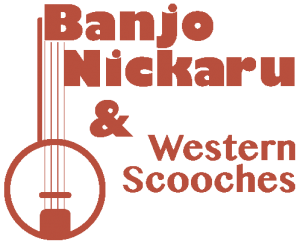 "There's no point in trying to pin a label on an extrovert American band, led by guitarist, Nick Russo, who set out to cover so many bases from hot jazz to folk, blues and Big Easy funk… unfailingly high-spirited. Purists will hate it.
Everyone else will have a good time"
THE LONDON TIMES
WoodSongs
October of 2016 Banjo Nickaru & Western Scooches flew out to Lexington, Kentucky, traveling as a trio, to perform on the live taping of WoodSongs. WoodSongs is a worldwide multi-media...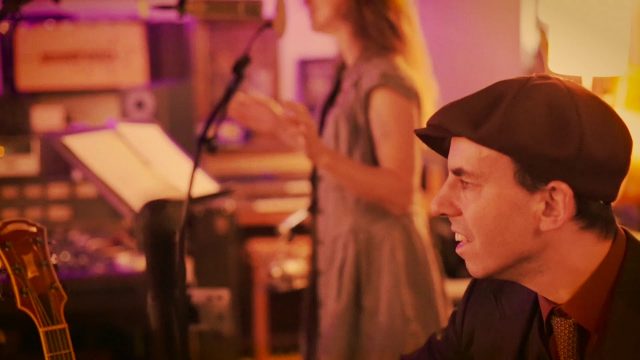 "… their sound is totally retro – yet completely in the here and now, another case where the old is new again"
NEW YORK MUSIC DAILY
---
24

Jun

2018

Porch Stomp People's Music Network - NYC, NY — Porch Stomp


free

14

Aug

2018

Banjo Nickaru & Western Scooches Tour - , TN, NC — TN - NC Tour

21

Aug

2018

The Blue Plate Special - Knoxville, TN — WDVX


free

23

Aug

2018

WFIV 105.3 FM - Maryville, TN — Barley's Taproom Maryville
Buy ticket

24

Aug

2018

Live radio show/interview - Johnson City, TN — WETS 89.5 FM


free
New Album Very Next Thing
Update Required
To play the media you will need to either update your browser to a recent version or update your
Flash plugin
.
"This highly listenable recording reminds us that at it's root, Jazz music is Folk music with all the immediacy and relevance
that music of, for and by the people has always had and always will. Nick Russo's banjo playing is especially compelling"
LINDSEY HORNER